Silpada 'Hold the Key' Pendant Necklace
ou Hold the Key to fabulous style with this long charm necklace from the Sterling Silver Collection, featuring a stunning mix of brass' copper and sterling silver, as well as fun charm pieces like a key silhouette totaling 212 1/2 ct
MIX OF CULTURE: Cultural influences can be found everywhere you look – from building architecture to your favorite restaurant or song – and now, your favorite piece of jewelry. Mixing metals, materials, tones and textures allows jewelry to tell a narrative. Let this collection, filled with ornate detailing and organic designs, tell your story.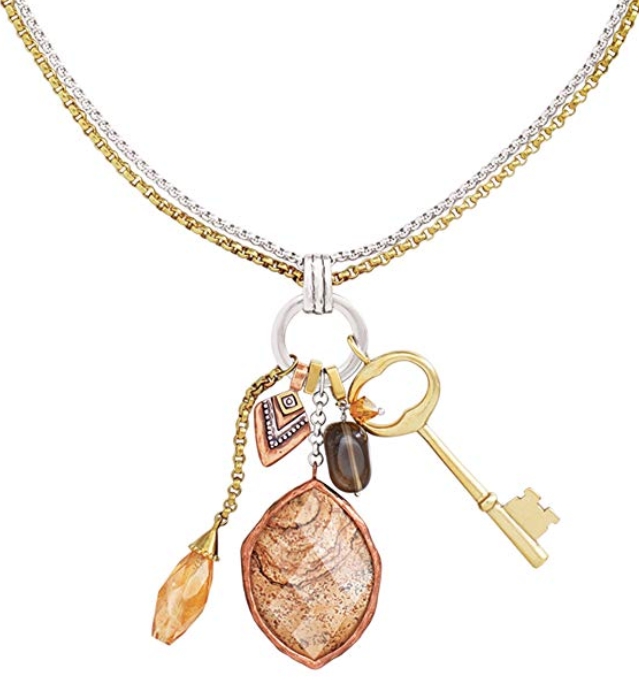 Link